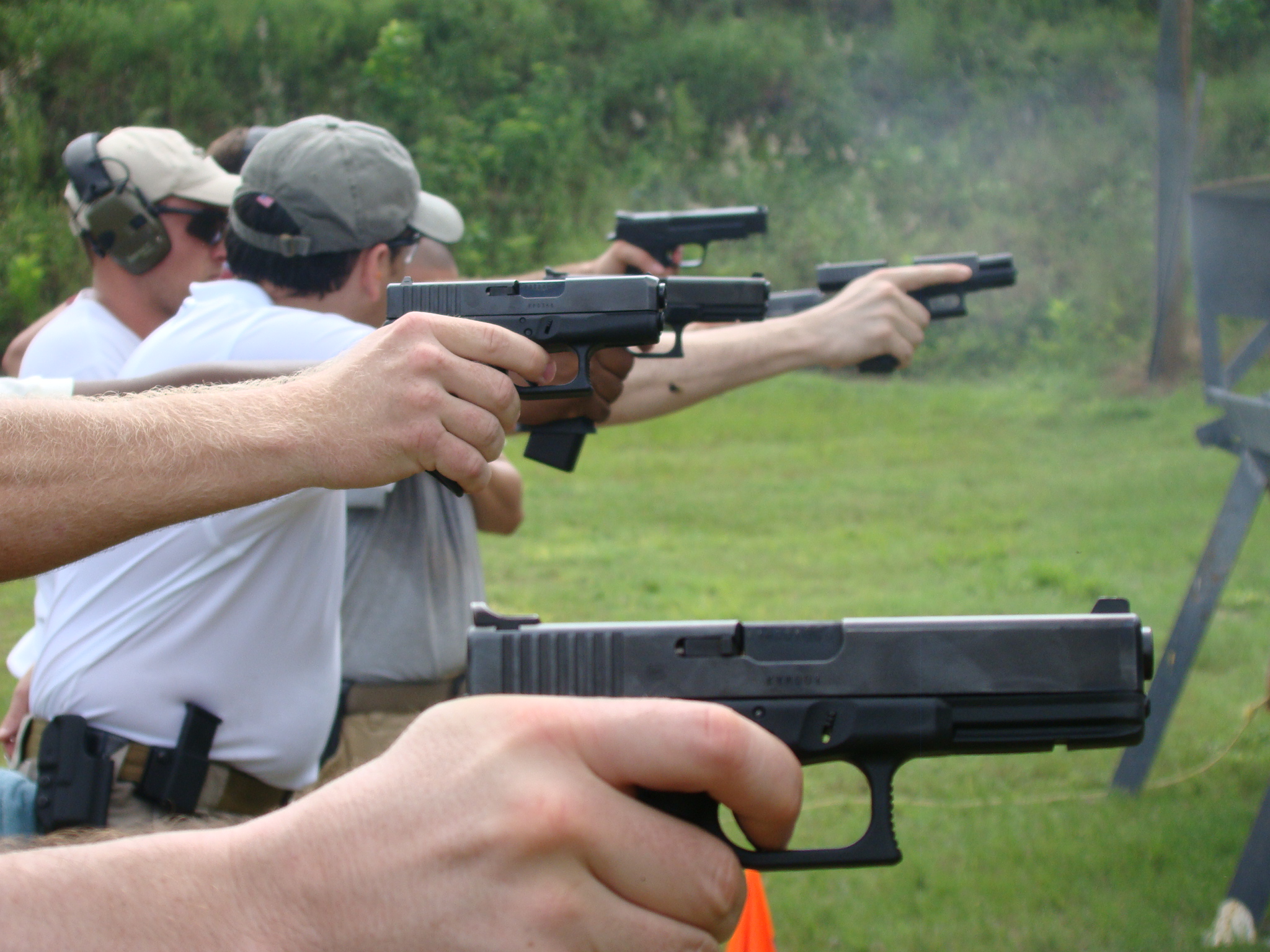 This class will serve as a starting point for your foundation to handgun education. It is designed for those who are new to firearms and want to be more competent around a pistol. The main goal of this one day course is to master the basics and to safely operate and maintain a handgun.
Course outline:
Range safety rules and commands
Pistol nomenclature and recommended upgrades
Pretest – student evaluation
Selecting the right gear – competition verses everyday carry
Administrative loading and unloading
Pressing checking – day and night
Fundamentals of pistol marksmanship
Various techniques for trigger manipulation
Proper draw stroke
Various types or reloads – Weapon side
Various malfunction clearing drills – Weapon side
Failure to stop drills
Equipment required: 
Ball cap or hat
Shooting glasses
Ear plugs or muffs
Primary pistol
Extra Magazines – 3 minimum
Outside holster – (no Blackhawk Serpa's or IWB holsters allowed)
Spare magazine pouches – (2 minimum)
Ammo: 500 rounds (for the caliber of pistol used)
Hand towel
Sun screen
Magazine loader – if you own one
Duration:        1 Day
Cost:           $300.00
Tickets are no longer available.