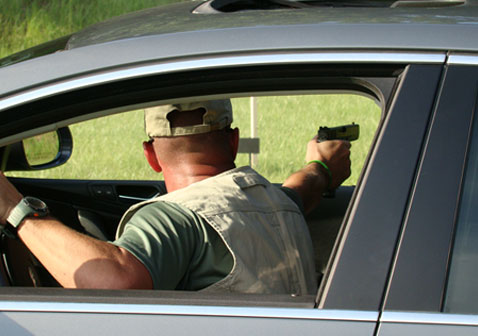 This class is tailored for the more serious and responsible shooter who carries a handgun on a daily basis and wants to train for the unknown. Every day we pray that we will never have to use it but when the time comes, we are mentally and physically prepared if such an event should occur.
This course is not your typical basic handgun course and requires that you are proficient and safe with your handgun before attending. Completion of a reputable Handgun course is required before attending this class to ensure that all students are at the same level of training. (Course Certificate required before registration if not a prior Bushido Tactical Handgun Course)
Students must possess or have proof that they had applied for a concealed carry permit prior to attending this course.
All students need to be aware that this class runs at a different pace compared to our Level 1 course due to the content being taught and it requires students to be skilled with their firearm.
Course Outline:
Bullet placement and multiple shots
Mindset and target identification
Drawing and shooting from concealment – (clothing, not structures)
Reloading from concealment – (clothing, not structures)
Shooting from various distances
Protecting your partner / family – (Basic Executive Protection drills)
Engaging the threat with obstacles – (Street survival drills)
Engaging multiple threats / multiple targets
Shooting in confined spaces and around vehicles
Weapon retention and take aways – (Demonstration only)
Equipment required:
Handgun – One you carry daily
Spare magazines – at least 3 or whatever you carry daily
Concealment garment
Shooting glasses
Ear plugs or muffs
C.C.W holster – (IWB allowed but must remain open when re-holstering your pistol)
Spare mag pouch – even if you don't carry one, bring one
Ammunition – Handgun x 500 rounds minimum
Ball Cap or hat
Vehicle – Students will be required to use their own vehicle for this drill
Duration: 1 Day
Tuition: $345
Advanced Concealed Carry Handgun
Average rating:
0 reviews