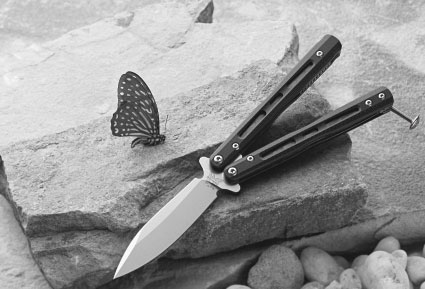 This course will introduce you to the Filipino Martial Arts of Knife Fighting. This one day class will teach the fundamental building  blocks to help you become a more proficient knife fighter.
Do you know what to do with a blade should something unexpected happen and your life depended on it?
This course will teach you skills on how to best defend yourself against a knife attack and give you the knowledge of how to use a blade if you carry one daily.
Filipino Knife Fighting Course Outline
 I.    Introduction of Filipino Martial Arts
(FMA) and Concepts
A.   Brief History and Background
B.   Principles Angles, Zoning and Footwork
(SOLO DRILL – FOOTWORK WARM-UP)
C.   Range of Combat
 II.   Controlling the Blade
A.   Grip
B.   Targeting
C.   Cutting Angles –
1.   Angles of Attack – SOLO DRILL – ANGLES OF ATTACK
2.   Slash/Thrust Combination's – PARTNER DRILL – TARGETING "BAD HAND"
III.    Knife Flow Drills and Templates:
LARGO MANO
PALISUT FLOW DRILL
SAYOC TRANSITION DRILL
SAYOC 3 OF 9 VITAL TEMPLATE
HUBUD FLOW DRILL
IV.    Empty Hand vs Knife
1.    Angles Counter Attack
2.    Disarms
V.   Tactical Folder in EDC
1.    Carry Method and Draw
2.    Knife as Primary
3.    Knife as Secondary – PARTNER DRILL – FIREARM RETENTION USING KNIFE
VI. Knife Sparring
1.    Knife vs Knife – PARTNER DRILL
2.    Knife vs Empty Hand –  PARTNER DRILL – DISARM / REVERSE THE BLADE
VII. Conclusion
KNIFE SPARRING WILL BE DONE IN A CONTROLLED MANOR.
Duration: 1 Day (Taught by a guest instructor – Guru Andy Zavalla)
Tuition: $275 per student
(Maximum 12 students)
Filipino Knife Fighting Course
Average rating:
0 reviews